What to expect & Zoom sign-up form
The course officially begins on Tuesday September 08, 2020.


WEEKLY ZOOM SESSIONS


Each week we will hold live Zoom sessions on Tuesday and Thursday at 11:30 and 13:30 Eastern Time.
As a reference point, the major cities in EASTERN TIME are Montreal, Toronto, New York, Miami.
There are a large number of us in the course so students will be divided into four 'classrooms' for the Zoom sessions. Please sign up for the Zoom session that you would like to be part of. This will be your set time for the duration of the course. For example if you choose Tuesday at 11:30 Eastern then this will be your time slot for all 10 weeks.
The Zoom sessions will always be recorded and students who can't attend will be able to watch the session that they missed. I will post the Zoom session recording within 24 hours of the recording in the corresponding week.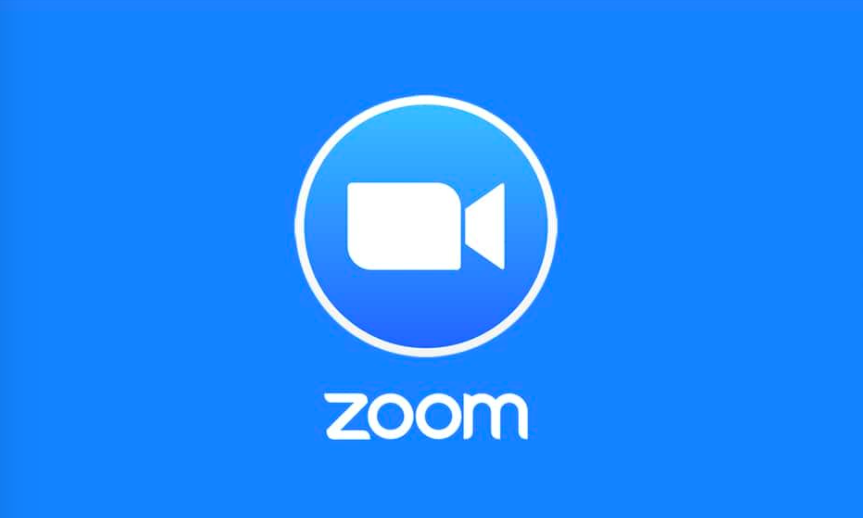 NOTE: I will arrange a trial Zoom session for those of you who are new to it the week before class begins. Information about this will come via e-mail.
NOTE: I recommend that you keep your notification settings on for emails from me. If you have this turned off, then you will miss any reminders that I need to send that might not fit exactly into one of the modules. For example the welcome letter that was automated to come to you 24 hours after you signed up for the course, the letter with instructions on signing up for your Zoom session and video links on using Zoom and so on. To change your email preferences just go into your notification settings by clicking on your profile icon
Welcome to the Humbly Magnificent Couching Stitch online course!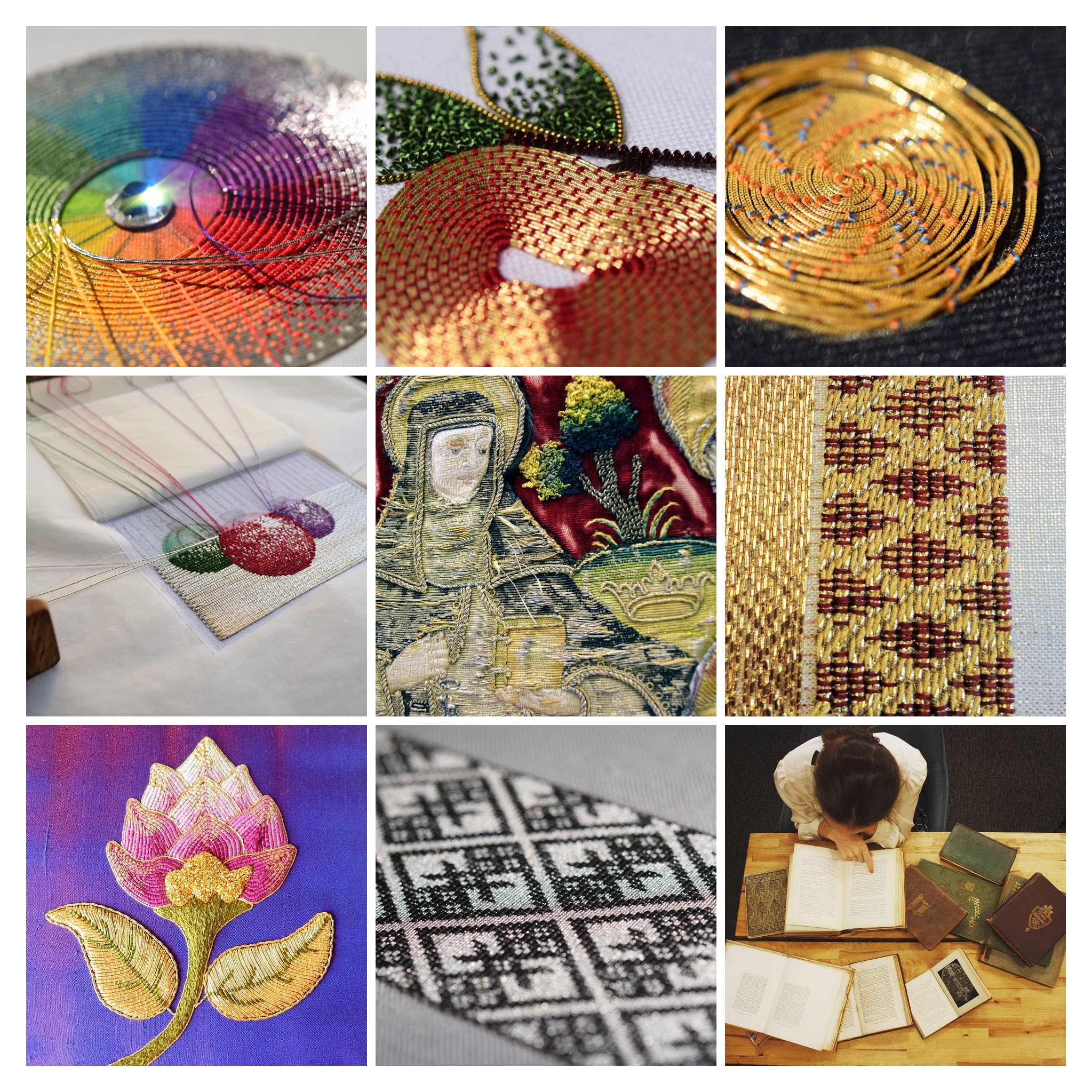 This multifaceted learning experience will involve pre-recorded video presentations, PDF documents, chat options, and weekly live video conferences with the instructor using the Zoom platform. Three guest speakers will join us in our Zoom meetings: Cynthia Jackson from Ontario, Marion Preshing from Alberta, and Marie-Renée Otis from Quebec.
Students will be expected to read publications about couching, and research one particular aspect of the technique to share with the instructor and classmates. We will look at eight categories of couching over 10 weeks. Students will begin by reading my research paper on the couching stitch to give them an overview of the different categories. We will then delve further into each sub-category.
Week 1: Set-up and introduction to couching
Week 2: Underside couching
Week 3: Diaper and pattern couching
Weeks 4 & 5: Or nué
Weeks 6 & 7: Italian shading
Week 8: Damascening, vermicelli, Italian couching
Weeks 9 & 10: Independent design
Upon course completion, students will be able to: 
- discuss the eight types of couching, the differences between them and their relative uses
- execute eight types of couching with repeated rows
- visually identify eight various types of couching from photographs
- draw a design on fabric for freestyle and counted couching work
Informal assessment:
- students will discuss the various types of couching in break-out groups. 
- students will share photos of their work with the instructor through the course for ongoing feedback.
Formal assessment tools (optional):
- students will submit final photos of their sampler for comment.
- students will write a dictionary entry of the eight types of couching in their own words.
- students will draw their own design and indicate where they would use the various couching stitches, with annotations on colour usage.  
Self-Assessment (optional):
- students will write a critique of their sampler. 
- students will write a critique of their unique design plan.
Materials:
Students may use materials that they have at home, or purchase an optional kit from Berlin Embroidery Designs for approximately $65.00 CDN plus shipping to their country. Shipping will begin in the last week of July.
Below is a list of materials that you can gather for use on the course:
-Gilt and/or silver twist of any size (5-10 metres)
-Gilt and/or silver passing of any size (5-10 metres)
-Yellow and grey Gutermann sewing thread
-Muslin fabric (with an option to attach a second layer of silk or linen if you have it)
-Beeswax
-Linen Thread
-Needles (sizes, 6, 9, 10, 12, chenille 18)
-Archival Pen (Sakura micron 005)
-Stranded cotton - a selection of DMC or Anchor threads
-Embroidery hoop/stretcher bars/slate frame
-Stiletto
-Scissors for cutting metal thread
-Pair of Koma (homemade is fine)
Your optional kit from Berlin embroidery will include:
5 Yards of Gilt No. 1 ½ Twist 
5 Yards of Silver No. 1 ½ Twist 
10 Yards of Gilt No. 5 Smooth Passing 
10 Yards of Silver No. 5 Smooth Passing 
Yellow Gutermann Polyester Sewing Thread
Grey Gutermann Polyester Sewing Thread
Muslin fabric
Beeswax
Linen Thread
Needles (sizes, 6, 9, 10, 12, chenille 18)
Archival Pen (Sakura micron 005)
Complete and Continue