Guest Speakers
It is with much excitement I share with you some information on our guest speakers for this course!
Lorna Mulligan: Thursday September 23 @ 12:00 noon Eastern time. Zoom link can be found in the zoom section of week 1.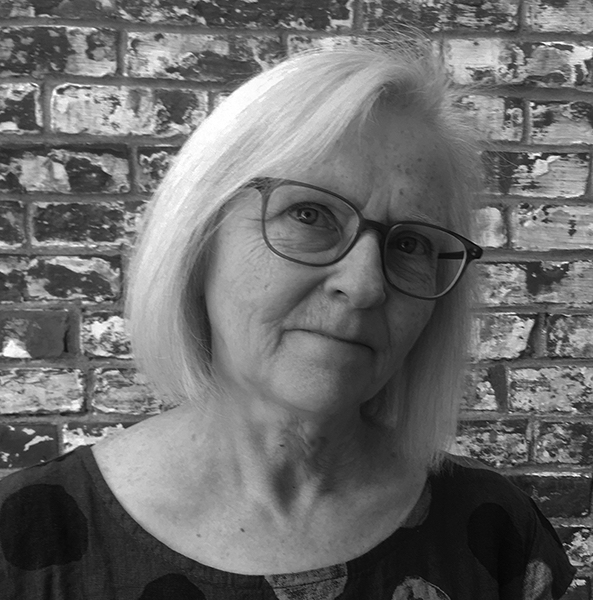 Lorna Mulligan is a painter, calligrapher and art educator living in Montreal. She studied at the University of British Columbia and at the Banff Centre School of Fine Arts. Her watercolours and mixed media artwork have been exhibited across Canada, in the United States and in Europe. Lorna continues to be inspired by the chaos in nature and the beauty of letterforms.
-
-
ALISON COLE: Tuesday October 05 at 20:00 Eastern Time. Zoom link can be found in the zoom section of week 3.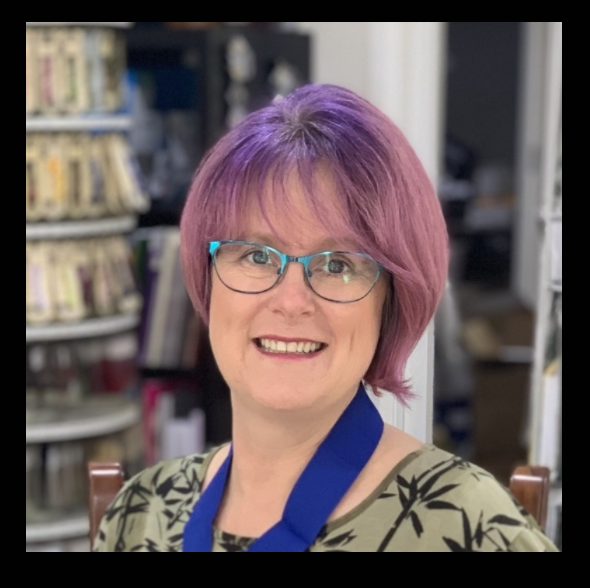 Alison Cole was born in Ballarat, Victoria, Australia, in 1970. Educated and married in Ballarat, Alison moved to Melton in January 2003 with her husband Stephen and two children.
Alison has been embroidering for 30 years, but had always been around embroidery as a child, as her mother was a professional seamstress. She has fond memories of sorting her mother's threads into colour ways.
Alison furthered her studies in embroidery, gaining an Intermediate Certificate through the Embroiderers' Guild in Melbourne and completing numerous other courses including Train the Trainer Adult Education Course and Art for the Stitch - a design and colour course for embroidery artists.
She has also been the recipient of a local Embroiderers' Guild Branch Scholarship and the prestigious Ethel Oates Scholarship, of which she used part to research the history of metal thread embroidery.
Alison was the recipient of the Florence Monod Award for Excellence in 2003 - the top prize awarded at the Royal Melbourne Show - judged over 150 categories. In 2004 Alison was commissioned to work a large embroidery for HMAS Ballarat by Dr Susanna Herd. We were lucky enough to be invited to the commissioning ceremony which was an amazing event to attend. Alison is a regular contributor to a number of magazines - both here in Australia and abroad. Her first book 'All That Glitters' featuring Goldwork and Stumpwork embroidery was released in August, 2006.
Achievements in 2005 included receiving a Commendation for Stitching Excellence from the Embroiderers' Guild United Kingdom for their 'Picture This' competition and the People's Choice Award at the Embroiderers' Guild Victoria Annual Exhibition for the piece Jacobean Elegance. Alison also created a three dimensional floral arrangement of Goldwork Liliums for display at the Johnston Collection's exhibition 'Taking Tea with English Bodies' and is also represented in their collection of decorative arts.
During 2006, Alison was a featured artist at the Craft and Quilt Fairs, touring Sydney, Melbourne, Canberra, Brisbane and Adelaide, exhibiting, teaching and promoting the art of Goldwork.
2007 saw Alison participating as Artist in Residence for a project with the South Western Branch of the Embroiderers' Guild Victoria as well as being commissioned to embroider a piece of Goldwork for the front cover of the UK magazine 'Stitch with the Embroiderers' Guild' for their 50th issue.
2008 saw the release of The Midas Touch - Alison's second book featuring Goldwork and Stumpwork projects. It also saw her win the Viewer's Choice Award at the Victorian Embroiderers' Guild Annual Exhibition for the second time - for the piece 'Gloriosa Lily'. 2008 also saw two pieces of Alison's work represented in the book 'Christmas at the Johnston Collection'.
In May 2009, Alison was one of the three judges at the Australian Cotton Fibre Expo - a showcase of cotton with competitiors vying for the major acquisitive price from sections such as Hand Embroidery, Machine Embroidery, Contemporary Quilting and Patchwork and Wearable Art.
During August, 2009, Alison travelled to the UK to further her studies in Stumpwork and Goldwork. Museums visited included Fenton House, The Burrell Collection and the Victoria and Albert Museum amongst others.
Throughout 2010 Alison was working on new books and many new designs. September saw her travel to Italy and France with her family on holiday - a wonderful chance to view the embroideries in several museums. The highlight of these being the Museo dell Duomo in Florence, visiting the famous San Giovanni panels embroidered in the Or Nué technique. September also saw her win the 50th Anniversary Challenge at the Embroiderers' Guild Annual Exhibition.
2011 saw Alison teaching the Masterclass in Stumpwork at the Victorian Embroiderers' Guild as well as working on three new books.
2012 started of extra busy with the Stumpwork Masterclass continuing on and the new website going live. At the 2012 Powercor Melton Business Excellence Awards held in April, Alison Cole Embroidery won two sections - Best Arts Business and Best Micro Business/Home Based Business.
2013 was a blur - the first Needlework Cruise was a lovely event - meeting lots of new people who were keen to learn Goldwork. The Wanaka Embroidery School in March was yet again a wonderful trip to New Zealand - congratulations to the organisers on such a professional event. May saw a teaching tour of Canada featuring the EAC National Seminar - it was wonderful to put names to faces - meeting teachers and students that I had corresponded with over the years. Thank you to all who made me so welcome and showed me the sights in their local area while I was there.
The highlight of 2014 was teaching for the Embroiderers' Guild of America National Seminar 'Dreams and Legends' and the five week teacher tour that followed. Meeting people that I had written to and many other embroiderers - being shown around each area and tasting their culinary delights - thank you to everyone who made this possible!
2015 has been a very busy year! At the beginning of the year I was invited to speak at the National Gallery of Victoria's Exhibition 'Exquisite Threads' and was filmed for the video running at the exhibition. https://www.youtube.com/watch?v=4zpjbnJh5YE. May saw me heading back to Canada for their National Seminar in Calgary and teaching across Canada from Vancouver Island to Newfoundland - it was another wonderful trip to teach my Canadian friends! This year has also seen the release of my new book - The Stumpwork Masterclass and taking on a commission for Christian Dior. To finish the year off, another commission - embroidering on the Monash University Chancellor's robes. Busy, busy, busy!
2016 was also a blur! Highlights included teaching across Canada for the EAC and the National Seminar in Toronto and the release of my fourth book The Embroiderer's Little Book of Hints and Tips! The build of the new house and studio progressed slowly.
2017 has been another fast paced year and was kicked off nicely with The Embroiderer's Little Book of Hints and Tips receiving a Gold Medal at the Independent Publisher Awards in New York, USA. I was an invited artist at the Johnston Collection's exhibition Animal Kingdom. I again taught for the EAC National Seminar in St Johns, Newfoundland and then tripped over to Ireland, Scotland and England for a holiday with some embroidery to visit. On return, we moved into the new house and studio in Ballarat before taking off to teach in America for their National Seminar and as part of their International Teacher Tour. The new studio shop opened in October and the new website with shopping cart went live. The Goldwork Masterclass lessons started about the same time - that was a busy month! Phew!!!
2018 saw me teaching across Australia for Guilds, shops and Beating Around the Bush, in New Zealand for Wanaka Embroidery School and The Great Escape, and for Canada's National Seminar on the beautiful Prince Edward Island. The Goldwork Masterclass continued and I worked on turning the lessons into a new book.
2019 started off with a bang - teaching for the Embroiderers Guild of South Australia Summer School again and then jetting off to teach for Blue Bonnet Retreat in Texas. May saw me in Canada again for the National Seminar which was held in Victoria, BC. June saw the first retreat in the studio and it was a very enjoyable event for all. August saw us become finalists in the Creative Industries section of the Federation Business School Commerce Ballarat Business Excellence Awards and the release of my fifth book The Goldwork Masterclass!
Complete and Continue