Pre-work: reading of research paper
Please read the attached research paper that I wrote between 2018-2020 with funding from the Embroiderers' Guild of America's Research Fellowship Grant. To download the article for offline reading simply click on the green text that is below the article. This applies for all downloadable PDF's.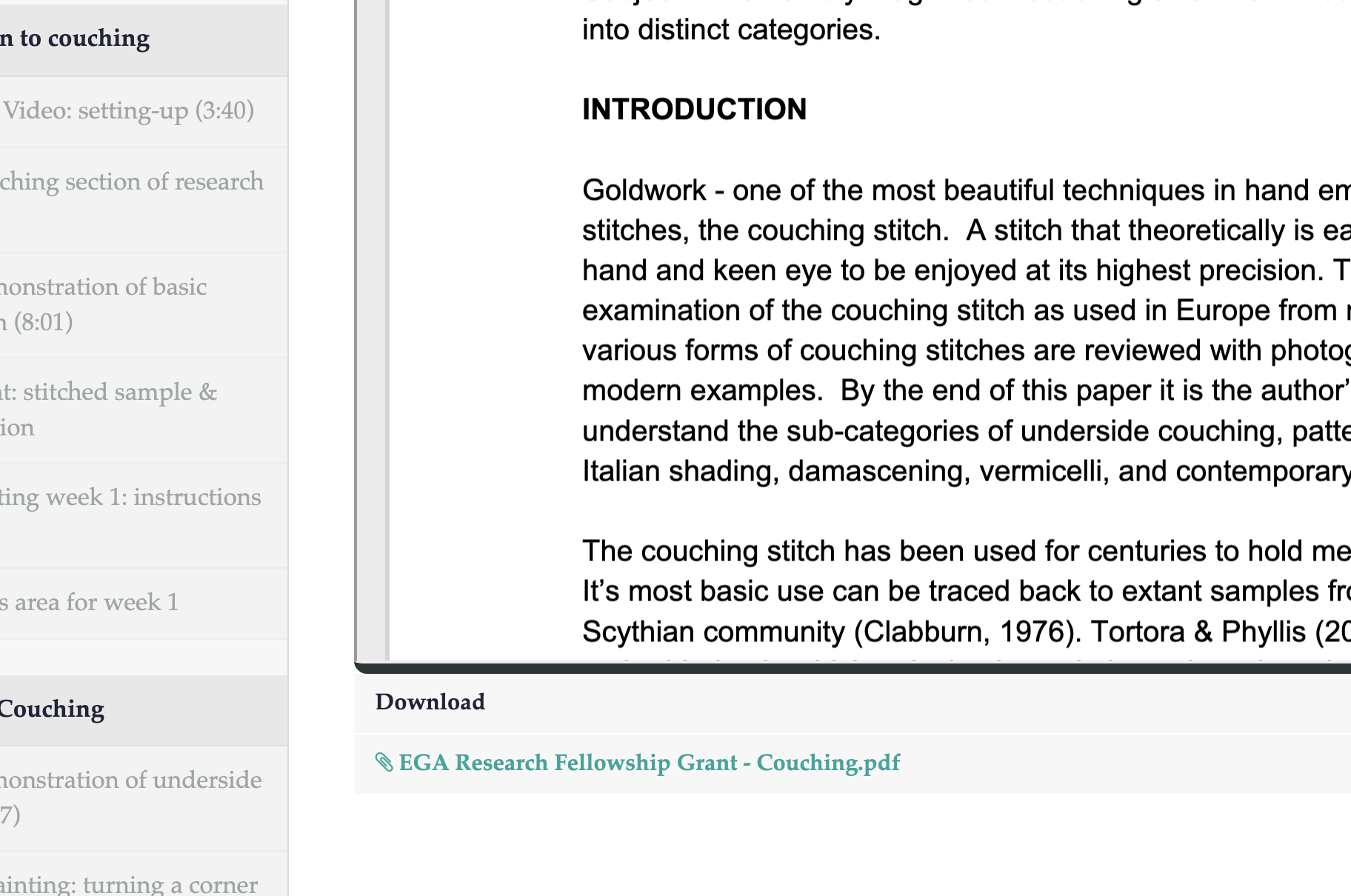 In April, 2020 I did an hour long interview on Fiber Talk with Gary Parr about this research paper. Some of you might be interested in watching it as a compliment to your reading. If you want to see it, here is the link for viewing. The interview part begins at around minute 8:30 and we go on for about an hour.
EGA Research Fellowship Grant - Couching.pdf
Complete and Continue