What if you could have a love affair with the colours from your favourite painting? Would you create an illuminated ode to the artist's palette? The couched ring shape has no hierarchy of colour, nor a visual starting or ending point - would you like to know how to create your own unique ring of colour?
In this 6-week course you will have the opportunity to dive deep into colour theory through the works of Chevreul and Goethe - among others - to help you understand why colour choices are made and the impact they have on a work of art. Using a palette of threads based on a painting, you will first make a couched sample. Then, after careful exploration and playing with colour order, you get to use the goldwork technique of couching in the round with the colours you have discovered in their relative proportions. Come explore, experiment, and delight with me to expand your knowledge and comfort with colour choices and technical stitching, culminating in an embroidery piece as a personal tribute to a painting of your choosing.
Required Materials
Partial kit available through Golden Hinde UK
-Silver passing size number 4 (10 metres min.)
-Gilt passing size number 4 (10 metres min.)
-Copper passing size 4 (10 metres min.)
-Silver super pearl purl (35 centimetre)
-Gilt super pearl purl (35 centimeter)
-Copper super pearl purl (35 cm)
-Size 10 crewel embroidery needles, at least 12 of this size 
-One size 18 chenille needle.  
-Grey/yellow/brown Gutermann sewing thread to match with the silver/gilt/copper metal thread.  
-White linen, silk shantung, silk dupioni, or silk taffeta fabric (10 inch x 10 inch)
-Unbleached muslin/calico fabric for backing your embroidery (large)
-Stretcher bars minimum of 10 inch x 10 inch or an appropriate sized slate frame
-One set of Koma
-One book on colour theory such as one of these three: Colour Confidence in Embroidery by Trish Burr, Colour Studies by Edith Anderson Feisner, or Colour Confident Stitching by Karen Barbe
-Adjustable compass drawing tool
-Tracing paper
-Sheet of card stock
-Metallic paper in silver, gold and copper (gift wrap, tinfoil, gold leaf, etc)
-Pencil crayons or watercolours
-Craft glue & double sided tape
-Colour printer
-Colour photocopier
-Quick access to the full range of DMC threads, Pipers floss silks, AVAS, or silk reels from the Japanese Embroidery Centre. Perhaps have a thread sample card handy
-A colour wheel reference of any sort. The ones from the Colour Wheel Company are very nice options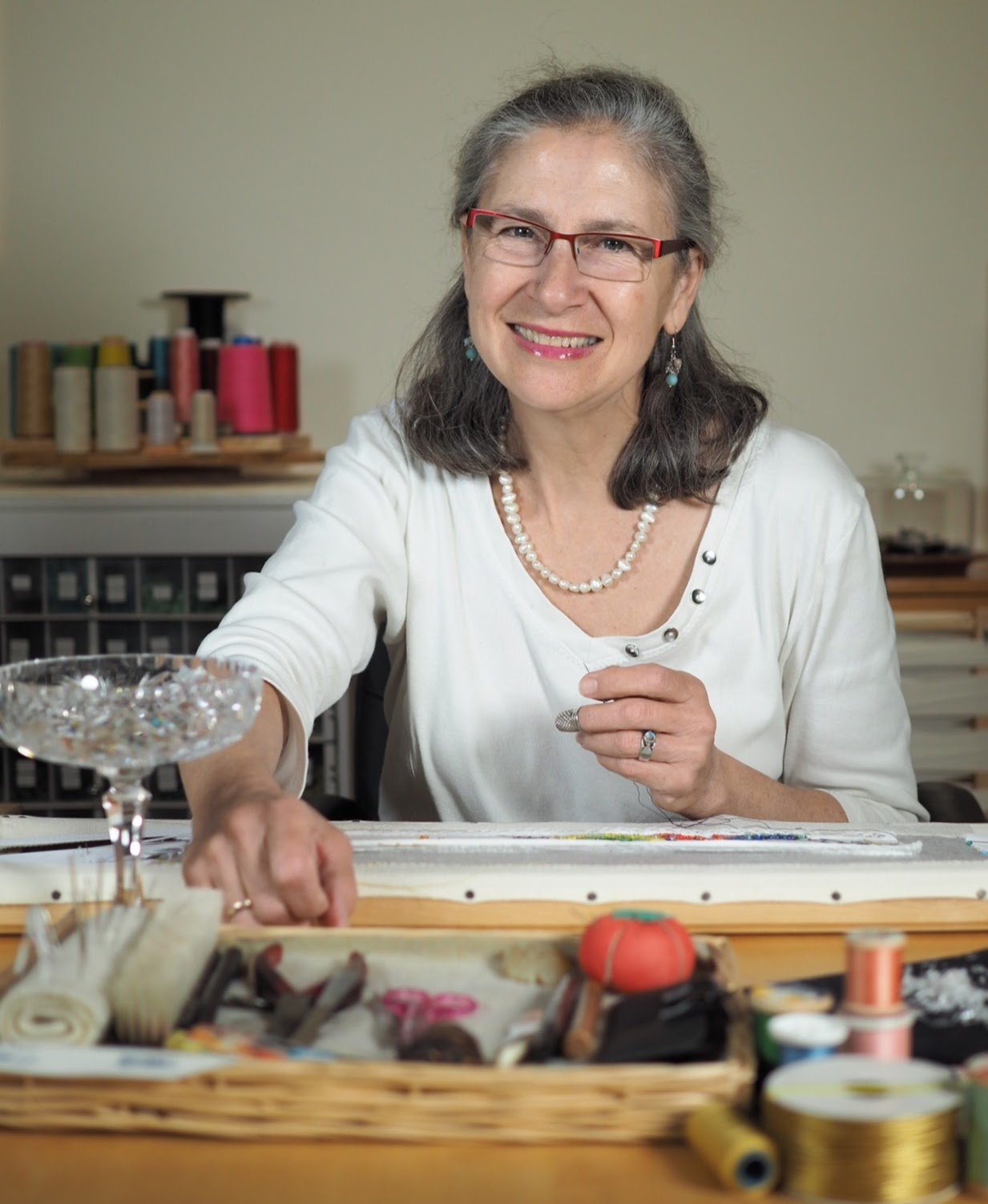 "Natalie Dupuis' online colour course begins with an Icelandic artist and ends with a shiny, colourful beautiful embroidered circle! In between ? Colour, colour, colour.
Sign up to discover the details, the connection and the links. You will not be disappointed."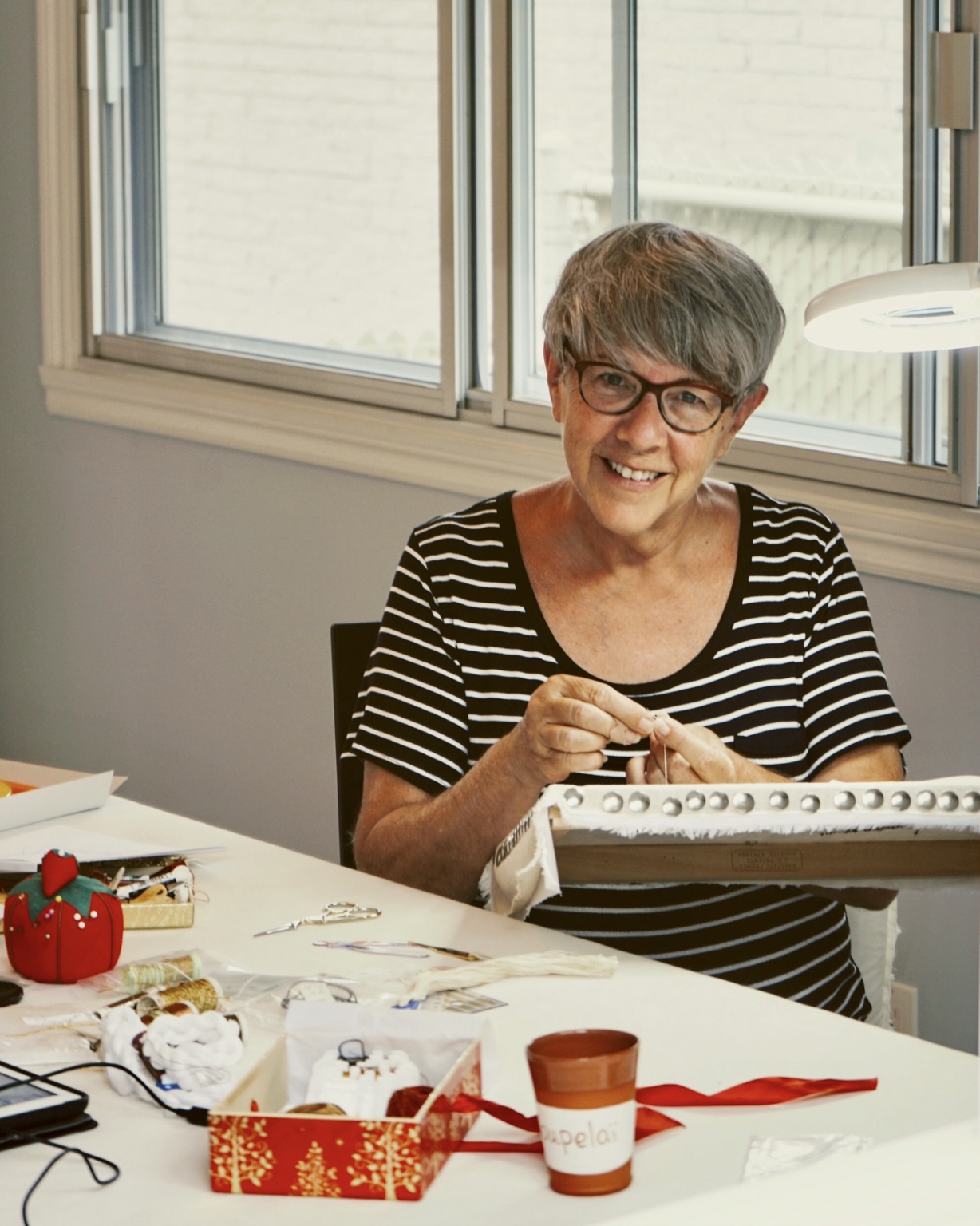 Ginette Marcoux
"In this course, not only have I discovered the evolution of colour theories, a list of very useful books as reference, and the use of different colour tools to work with, but also how I can apply this information to create a harmonious palette to stitch with based on my preferences and why the colour scheme I choose can have an impact on other people who view my piece.  It was a boost of confidence for my relationship with colours."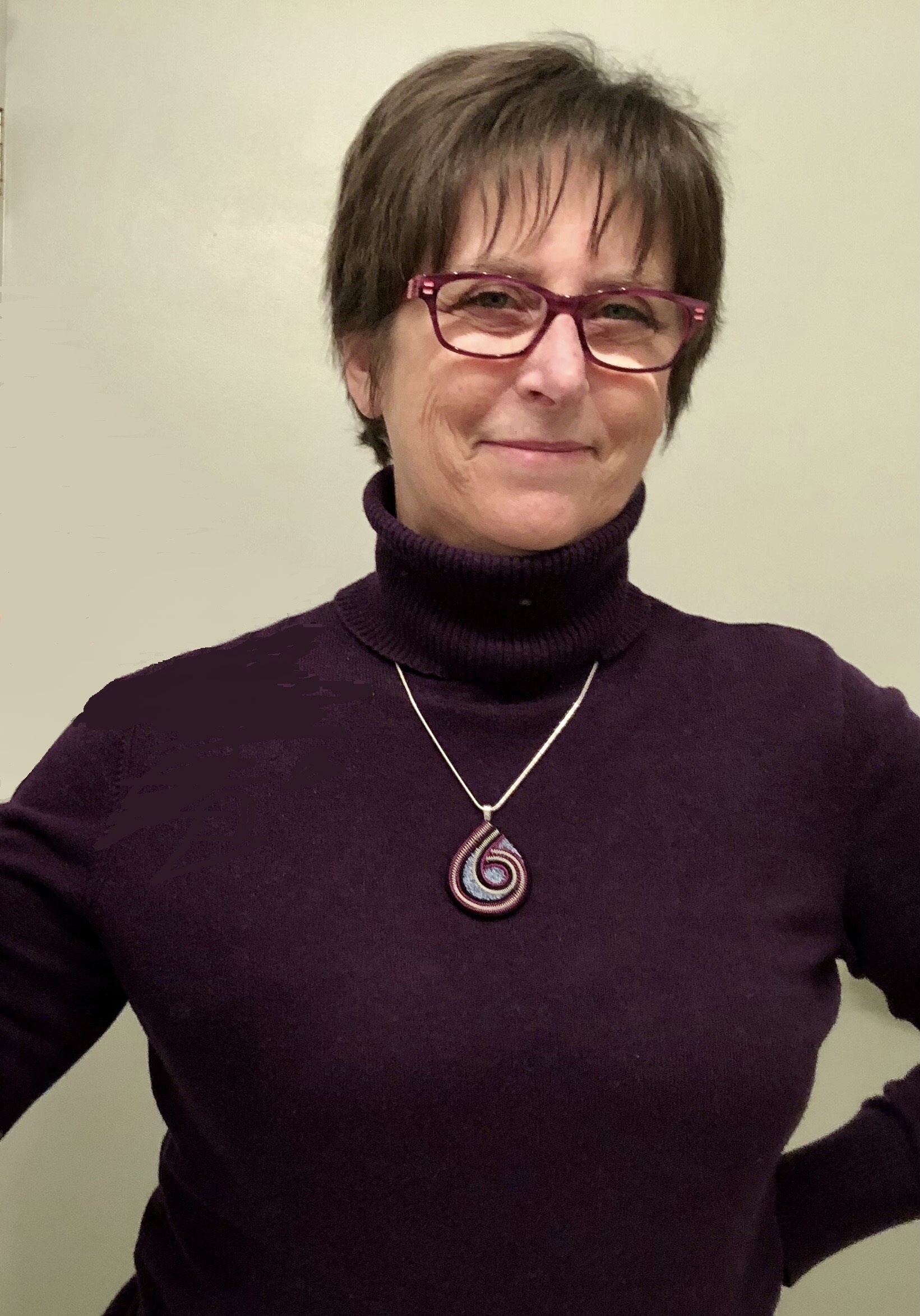 Ruth Mills
"I loved this course. Natalie guided me on an adventure with colour which resulted in not only a stitched impression of my favourite painting but left me with a deeper understanding of colour theory and stronger colour confidence."
Ode to the Palette Course Trailer
Nine minute introduction to the course from instructor and previous students.
When will the Zoom sessions be?
Every Thursday at 11:00 EST or 13:00 EST
What if I can't attend?
The sessions will be recorded so you can watch the re-play at your leisure
Where can I order the supplies?
An optional kit is available from Golden Hinde UK. This will not include your coloured cotton threads as you will need to choose those in the first few weeks of the course yourself.
What are you hoping I will learn by the end of the class?
My wish is that you have a deeper colour appreciation of a painting that has 'struck' you, enamoured you, moved you in some special way. Rather than look at the subject of your chosen painting, we will look at the colours and deconstruct the palette. We will pay tribute to this piece of art by making a goldwork ring couched with a thousand stitches of the painting's palette. I hope that you can take your couching to the next level as you work on stitching in perfect circles with my technical instructions, and come away with a new deeper understanding of colour theory. 
Can you choose the painting and colours for me?
No. The painting choice must come fully from YOU. It has to be the painting that speaks to you and with which you have a meaningful connection. I will guide you through the colour selection process.
Can I change the size and shape of the embroidery?
It is possible with consultation.
Are there any pre-requisites?
YES. You must be able to independently frame up your work drum tight in either stretcher bars or a slate frame. You must know how to stop and start threads. These basics will not be taught in class. You must be comfortable with these words in relation to your needlework: ambiguity, ambitious, adventurous, approximately, risk. This course is appropriate for intermediate/advanced level needleworkers.
Is there pre-work and weekly homework?
Yes, plenty of exciting things to discover! The more you do, the more you will get out of the course!
What happens when the course is over?
You will still be able to see the class content for an additional 6 weeks but new commenting will be turned off.
What if I still have questions?
Send me an email at [email protected]