Natalie is one of the best embroidery teachers that I ever had. 
She is well prepared, and you feel that she can handle any kind of person - from a first time stitcher to an experienced one, a speedy person or a very slow one, Natalie will accompany every participant, each step of the way.
I recommend that you enroll in one of her courses, so you can see for yourself and enjoy her teaching and knowledge.


- Marie-Renée Otis,
Internationally recognized embroidery artist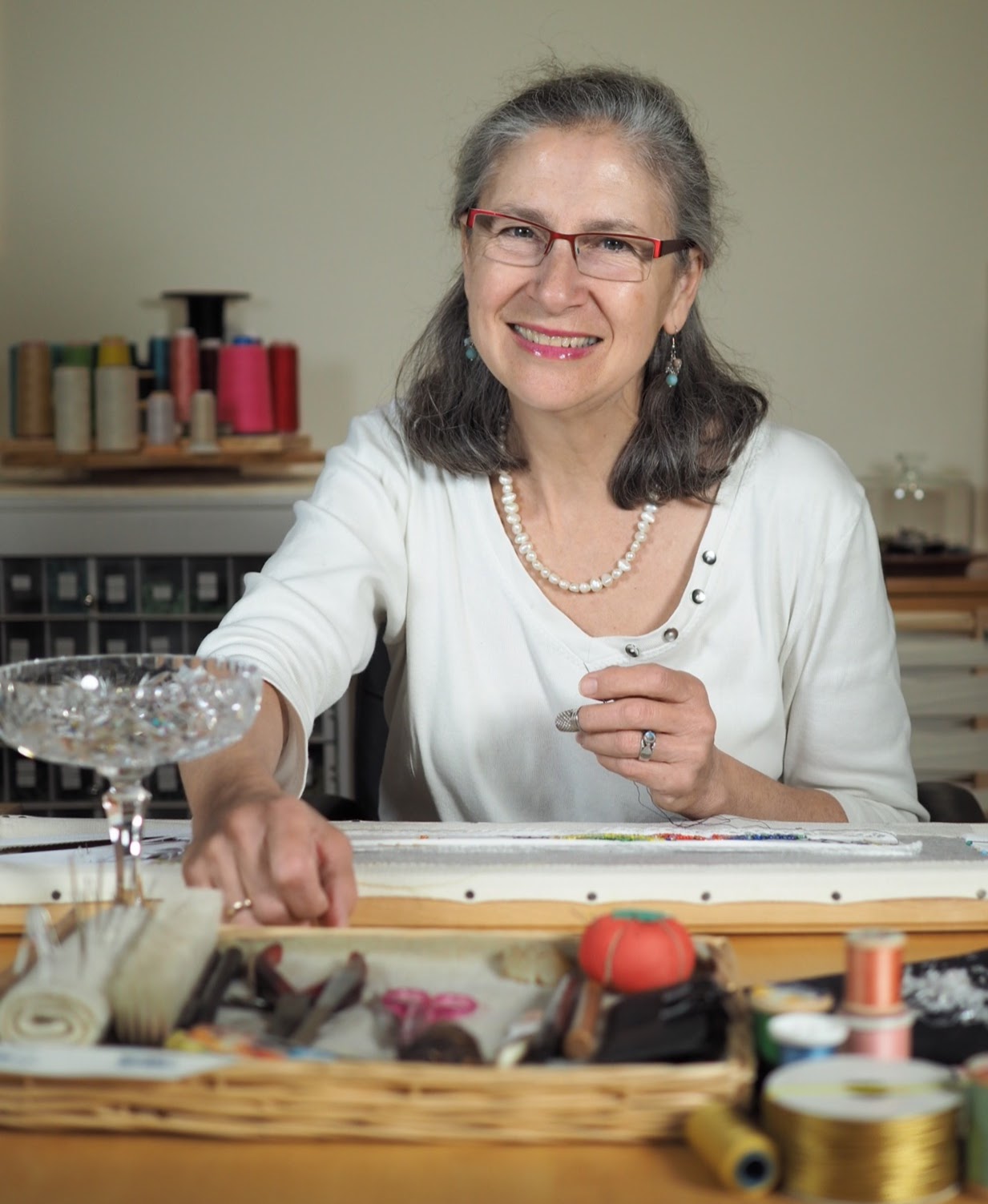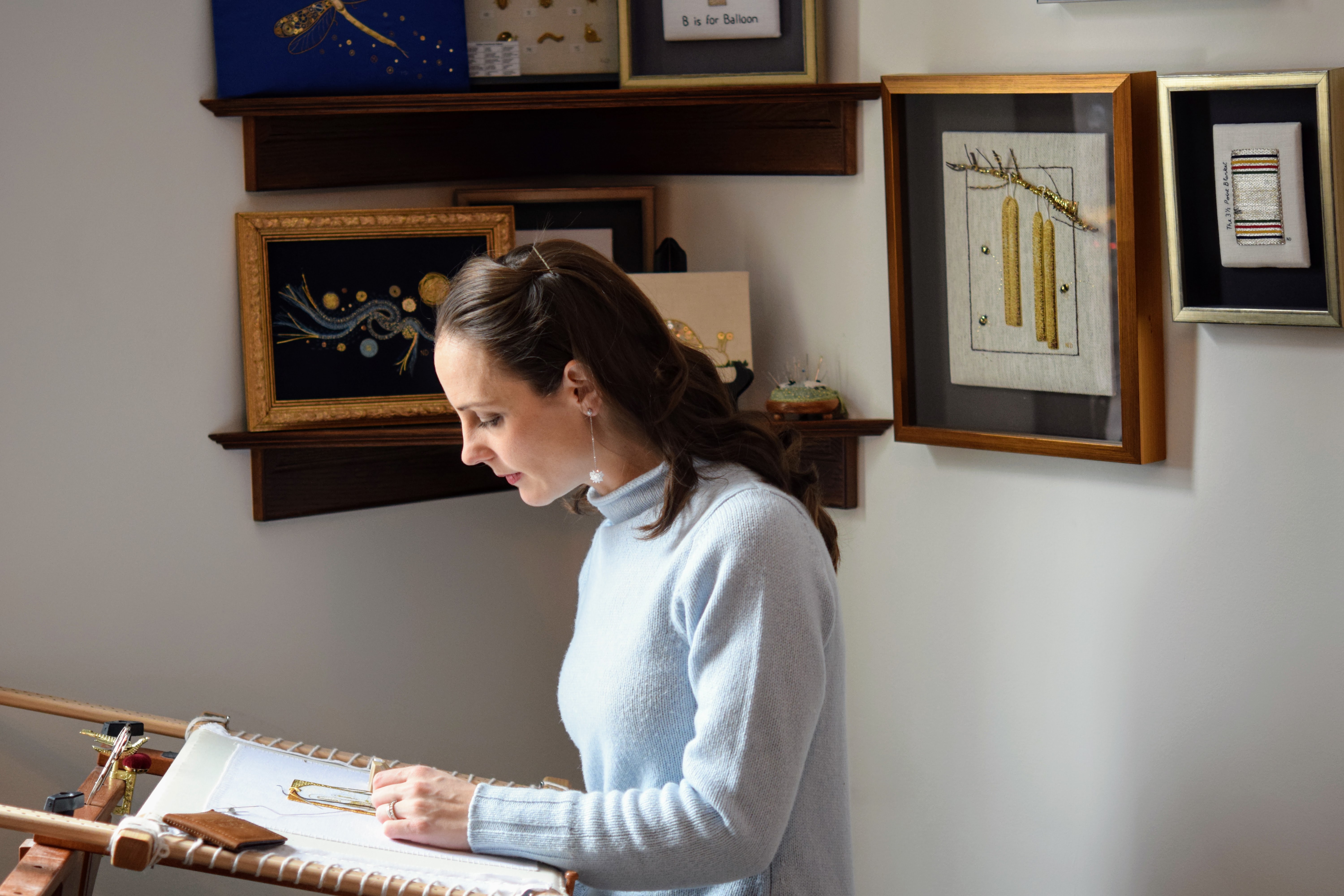 Natalie Dupuis holds a Masters Degree in Education and taught as a classroom teacher and a teacher trainer in Toronto, Paris, and London where she lived for many years. After having children she combined her love for teaching and her passion for embroidery and now teaches metalwork and surface embroidery.
Natalie's work has been featured in Embroidery Canada magazine, Australia's Inspirations magazine, and in the USA's Needle Arts magazine. She is training as an apprentice needlework judge which combines her passion for thoughtful assessment and creative design.